The art of Nebraska oil painter Debra Joy Groesser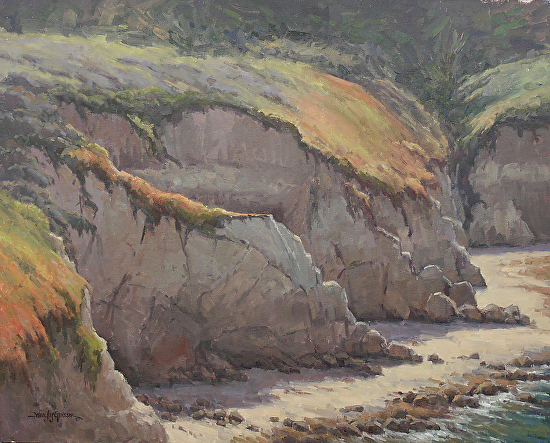 Thank you for taking time to visit my website...welcome!
Above is one of my latest paintings, "Morning Glory" (24x30 oil on linen), a painting of some of my favorite cliffs along the California coast. Below is "Where Buffalo Roam"...one of my newest plein air paintings which is included in a special exhibition of my work in Vashon, Washington. For more information on this show, "The Legacy of West: Abby Williams Hill and Debra Joy Groesser, Two Women Artists Painting a Century Apart," please see the Exhibitions and Events tab of this website. You may also view the works in this special show, which has been four years in the making, in the "Legacy of the West" collection in the Paintings section of this website. It is a tremendous honor to have been chosen to follow in the footsteps of this amazing woman who lived and painted a century ago.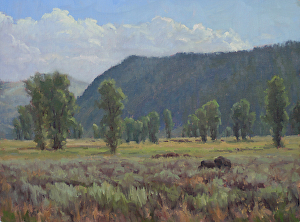 I'm very honored to be included in the faculty of the Plein Air Convention and Expo in Monterey California next month. Here's a link the the convention website: http://www.pleinairconvention.com/ To watch an exclusive video about my work, visit http://www.youtube.com/watch?v=sCdd1H0eWcs&feature=g-upl . You can also follow me on Facebook at Debra Groesser Fine Art, and on Twitter and Pinterest (Debra Joy Groesser). Again, thanks so much for your support and for visiting!

All images on this site copyrighted by the artist and may not be reproduced without the written permission of the artist.