Landscapes, Seascapes and Portraits by Debra Joy Groesser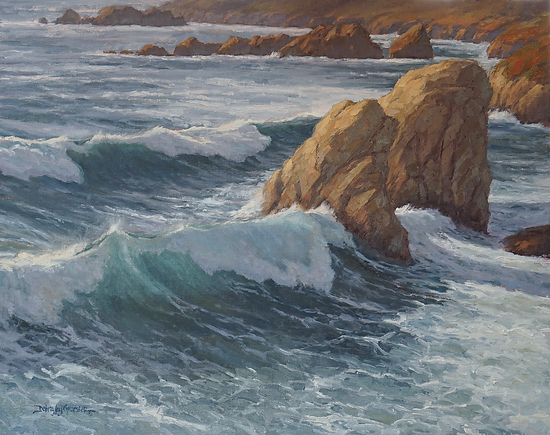 Thank you for taking time to visit my website...welcome!
Above is one of my latest paintings, "The Power and the Glory II" (24x30 oil on linen), a painting of some of my favorite cliffs along the California coast. This piece will be included in the prestigious American Impressionist Society 15th Annual National Juried Exhibition which will be held October 2nd through November 1st at Abend Gallery in Denver, Colorado (see www.americanimpressionistsociety.org or www.abendgallery.com for more info about the show). Below is "Magic Hour, Grand Canyon"(10x20 oil)...a plein air painting of the Grand Canyon, which won an Award of Merit at the Plein Air Artists Colorado (PAAC) 18th Annual National Juried Exhibition also at Abend Gallery in Denver. The PAAC show runs through August 30th. For more information all current and upcoming events, please visit the Exhibition and Events page of this site.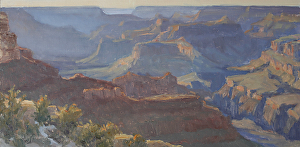 To watch an exclusive video about my work, visit http://www.youtube.com/watch?v=sCdd1H0eWcs&feature=g-upl . You can also follow me on Facebook at Debra Groesser Fine Art, and on Twitter and Pinterest (Debra Joy Groesser). Again, thanks so much for your support and for visiting!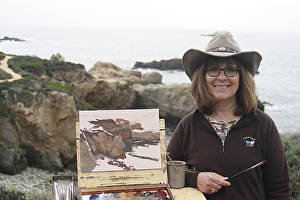 All images on this site copyrighted by the artist and may not be reproduced without the written permission of the artist.